Pictures of: San Juan La Laguna, Guatemala
Hotels and other Accommodation
World Nomads
The Travel Insurance with the largest coverage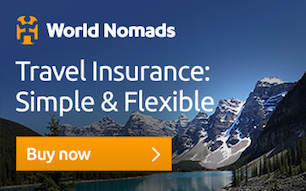 ---
San Juan La Laguna
San Juan La Laguna is a municipality on the southern shore of Lake Atitlán, Sololá, Guatemala. It consists of the village named San Juan La Laguna and three smaller villages (small villages) in the nearby mountain. The population is approximately 95% Tz'utujil. Agriculture is most important for the economy, with the service sector growing, especially as the number of tourists increase. The lowest elevation is the shore of Lake Atitlan at 1,562 meters (5,125 ft).
---
Tourism
San Juan La Laguna doesn't have nearly as many tourists as other cities around the lake, so it's a much calmer, more relaxed place to stay. Agriculture is more important to the economy, with some organic and organic coffee plantations, as well as the growing service sector, especially as the number of tourists increases.

The Coffee Tour
Climbing the San Pedro Volcano
Kayaking on Atitlan Lake Guatemala
Paragliding Panajachel Lake Atitlan
Eco Adventure Atitlan Canopy Tour Zip Line
Atitlán Lake Bike Ride
---
Gastronomy
If you wish to know more about your personal energy, the elders will discuss the sacred plants that balance your Mayan "nawal" or sign. For lunch you will be received in a local family, who will share with you their manners. Afterwards on the Maize Tour, Walk through the "milpas" or cornfields to learn about the Mayan cosmovision, and why they consider it to be a sacred part of their culture. After your tour, relax and enjoy traditional dishes created with this staple, such as delicious tortillas, chayote and traditional drinks prepared for you by local women.
---
Weather
The climate is tropical in San Pedro la Laguna. In winter there is much less rainfall than in summer. According to Köppen and Geiger climate is classified as Aw. The average annual temperature in San Pedro la Laguna is 19.8 ° C. The average annual rainfall is 2135 mm.
---
Other tourist destinations in:

Guatemala
---
Other world tourist destinations
---
City destinations and weekend getaways
---
Why to book with BOOK HOTEL ALGARVE
The best prices
Our partnerships with the world´s largest operators offer research on the best market prices.
More options
At Rotas Turisticos you can book the hotel, buy the air ticket, book the transfer from the airport to the hotel and vice versa, book the local excursions, rent the car, take travel insurance and consult the places to visit and where to go.
Holiday Tips & Destinations
Hundreds of holiday destinations with all the options that allow you to easily choose the destination that best suits your dream vacation.
---
---