Pictures of: Ghent, Belgium
Hotels and other Accommodation
World Nomads
The Travel Insurance with the largest coverage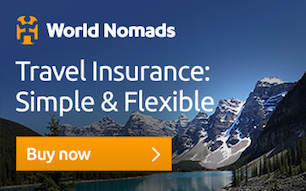 ---
Presentation
Ghent is a port city located in northwestern Belgium, at the confluence of the Leie and Scheldt rivers. It was once one of the most prosperous cities in Europe. Today it is fundamentally a medium-sized university city; a kind of cultural center of Flanders. It is halfway between Brussels and Bruges, literally half an hour's distance from both cities. It is a large city in Belgian terms with a modern part and has a very well maintained medieval historical center. It combines buildings that are a World Heritage Site with a strong cultural movement, street art and a lively university life.
---
Security
Following the attacks in Brussels on 22 March 2016, the alert level for the Brussels Capital Region has been raised to level 4 (maximum level). Since then the alert level has been lowered and is currently at level 2 (moderate and not imminent risk).
The general safety conditions in Belgium are good. It is a heavily policed ​​country and there is a clear concern on the part of the Belgian authorities to ensure the safety of citizens, particularly in the main cities of the country.
It is mandatory to be accompanied by the respective identification (ID, Citizen Card or passport).
In case of theft or theft, the traveler must file a complaint at the nearest police station, where the respective verbal file will be prepared.

Emergency numbers
- Police: 101;
- Fire and medical emergency: 100
- European Number: 112
---
Weather
Summer is pleasant and partly cloudy; the winter is long, very cold, with strong winds and almost overcast sky. Throughout the year, the temperature generally ranges from 1 ° C to 23 ° C and is rarely below -5 ° C or above 29 ° C.
---
How to get
The easiest and fastest way to get to Ghent from Brussels is by train. Trains run every half hour and there is no need to buy in advance.
---
What to do
It has many monuments with a rich cultural historical past.
Discover Ghent as a museum city with its historic houses and fascinating museums on contemporary art, folk science, design, etc.
Explore the largest pedestrian shopping area in Flanders, discover the best shops and best markets.
Come shopping in Ghent every first Sunday of the month!
Discover Ghent alternatively by bicycle, boat or carriage.
From gastronomy to cozy terraces: Ghent has it all!
Discover Ghent's tourist assets.
---
Main tourist points
St. Michel Bridge
Korenmarkt Square
St. Nicholas Church
Belfry of Gent (Belfry)
St. Bavaria's Cathedral (Sint-Baafskathedraal)
Grafitti Street and Street Art in Ghent
Vrijdagmarkt Square
Patershol Neighborhood
Earls Castle (Gravensteen)
Groentenmark Square
Graslei and Korenlei (correspond to two banks of the river Lis)
Little Beguinage of Our Lady have Hoyen
Great Beguinage of St. Elizabeth
St. Bavo Monastery
Sint-Pietersabdij Monastery
Design Museum
STAM, the city's history museum
SMAK and MSK are art museums
MIAT is the museum of industry and fabrics.
Ghent's magical night landscape (highlighting the award-winning light show, the city hosts the Ghent Light Festival every three years.)
among many more tourist attractions to explore!
---
Other tourist destinations in:

Belgium
---
Other world tourist destinations
---
City destinations and weekend getaways
---
Why to book with BOOK HOTEL ALGARVE
The best prices
Our partnerships with the world´s largest operators offer research on the best market prices.
More options
At Rotas Turisticos you can book the hotel, buy the air ticket, book the transfer from the airport to the hotel and vice versa, book the local excursions, rent the car, take travel insurance and consult the places to visit and where to go.
Holiday Tips & Destinations
Hundreds of holiday destinations with all the options that allow you to easily choose the destination that best suits your dream vacation.
---
---