Pictures of: Panajachel, Guatemala
Hotels and other Accommodation
World Nomads
The Travel Insurance with the largest coverage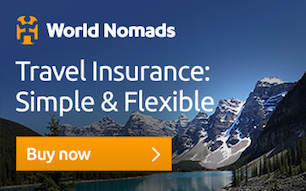 ---
Panajachel
Panajachel (Pana) is a city in the southwest of the Highlands of Guatemala, less than 90 miles from Guatemala City in the department of Sololá. It serves as an administrative center for the neighboring municipality of the same name. The elevation is 1,597 meters (5,240 feet). The city of Panajachel is located on the northeast coast of Lake Atitlan, and has become a center for the tourist trade in the area, as it provides a base for visitors crossing the lake to visit other cities and towns.

"Panajachel" derives from the Kaqchikel language and is approximately translated as "the place of the Mataanos", the white shoemaker.
---
Tourism
A quaint Mayan village turned hippy hideaway and now a center of mainstream tourism, Panajachel has seen more than its fair share of incarnations. On the shores of the highland Lake Atitlan, the town is a natural center for exploring surrounding environs. Whether in search of healing in a vortex energy field, experiencing today's rebirth of Mayan culture, or simply looking for a relaxing resort town, "Pana" seems to have a side that suits most everyone. Enjoy the Sunday market with the locals, shop for handicrafts along Calle Santander, and book the lake crossing for outdoor adventures amongst monolithic volcanoes and indigenous villages.
---
Gastronomy
arrilladas featuring grilled steaks, meats and poultry line Santander Avenue, the main street in Panajachel. You'll also find Italian, French and other fine dining along Santander Avenue and even some of the side streets.

Tacos, pizza and hot dogs are everywhere.

For an upgrade from hot dogs, try the grilled lomito at Guayajimbos Uruguayan Parrillada or Ricassoli Pizza Steak House. Both feature a variety of grilled meats and chicken.
---
Weather
The Climate Guide for Panajachel, Guatemala is perfect for planning your holiday. Monthly weather averages give the best indication of what the weather is usually like for every month of the year including figures for temperature, rainfall and sunshine.

Panajachel has a warm temperate climate with warm summers and dry winters.
---
Other tourist destinations in:

Guatemala
---
Other world tourist destinations
---
City destinations and weekend getaways
---
Why to book with BOOK HOTEL ALGARVE
The best prices
Our partnerships with the world´s largest operators offer research on the best market prices.
More options
At Rotas Turisticos you can book the hotel, buy the air ticket, book the transfer from the airport to the hotel and vice versa, book the local excursions, rent the car, take travel insurance and consult the places to visit and where to go.
Holiday Tips & Destinations
Hundreds of holiday destinations with all the options that allow you to easily choose the destination that best suits your dream vacation.
---
---