Pictures of: Santa Catarina Palopó, Guatemala
Hotels and other Accommodation
World Nomads
The Travel Insurance with the largest coverage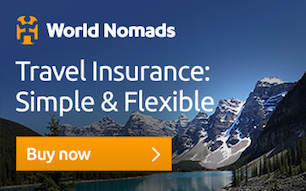 ---
Santa Catarina Palopó
Santa Catarina Palopó is a municipality in the department of Sololá, Guatemala. The municipality is located on the shores of Lake Atitlan, about 3 kilometers south-southeast of Panajachel, a popular tourist destination. To the east-southeast is San Antonio Palopó. The three cities mentioned are connected by a paved road that goes directly through Santa Catarina Palopó. The vast majority of the city's residents are indigenous, descended from the Mayan Kaqchikel. Kaqchikel is the most common language spoken in the village, although Spanish is widely understood. Subsistence farming and fishing are the livelihoods for most families in the community, but a newly stimulated tourism industry has created a market for souvenir-style goods and services. Perhaps the most easily recognizable feature of the Santa Catarina Palopó is the blue huipil, or blouse, that is worn by the women in the community. Although guipil has been used since the 16th century, it may seem a particularly indigenous feature, the blue style is actually the result of very recent external influences.
---
Tourism
The hot springs located on the north side of the lake are frequented by many visitors.
Santa Catarina is a great place to walk. A trip to the onion fields above the village is highly recommended. To reach the onion fields, follow one of the trails towards the residential area. When you reach the top, you will see a variety of onion fields, cornfields and flower fields. It is a truly beautiful place and the lake views are amazing!
Extreme Mayan adventures, various agencies offer educational adventure travel packages and cultural immersion at home with traditional Mayan Kaqchikel families.
There are also good traditional tour operators who offer private boat trips to villages around the lake, shuttle service, tour guides and day trips.
---
Gastronomy
Santa Catarina Palopo's typical food is a succulent stew made with white beans and pork chops, home-grown chickens, beans and guisquiles, potatoes and corn.
The simplest steamed guisquil can become a deli!
---
Weather
The climate is tropical in Santa Catarina Palopo. In winter there is much more rainfall in Santa Catarina Palopo than in summer. The Köppen-Geiger climate classification is As The average annual temperature in Santa Catarina Palopo is 19.4 ° C. The average annual rainfall is 1546 mm.
---
Other tourist destinations in:

Guatemala
---
Other world tourist destinations
---
City destinations and weekend getaways
---
Why to book with BOOK HOTEL ALGARVE
The best prices
Our partnerships with the world´s largest operators offer research on the best market prices.
More options
At Rotas Turisticos you can book the hotel, buy the air ticket, book the transfer from the airport to the hotel and vice versa, book the local excursions, rent the car, take travel insurance and consult the places to visit and where to go.
Holiday Tips & Destinations
Hundreds of holiday destinations with all the options that allow you to easily choose the destination that best suits your dream vacation.
---
---