Pictures of: Pinar Del Rio, Cuba
Hotels and other Accommodation
World Nomads
The Travel Insurance with the largest coverage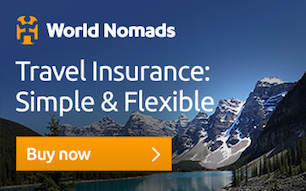 ---
Presentation
Pinar del Rio is a municipality and city of Cuba belonging to the homonymous province in the west of the country. It is the largest protected area province in the entire region of Cuba and has UNESCO-approved biosphere reserve sites. The Guanahacabibes Peninsula and part of the Sierra del Rosario are a UNESCO World Heritage Site. In addition, it has the Valle Viñales and the various natural areas full of excellently preserved fauna and flora. It has a typical reddish landscape of fertile fields. The most paradisiacal beaches of this province are in Cayo Jutías and Cayo Levisa. Although María la Gorda Beach, located at the west end of the island, has more than 50 diving spots.
---
Main tourist points
José Jacinto Milanés Theater
Palacio de los Matrimonios
San Rosendo Cathedral
Casa Garay Beverage Factory
Estadio Capitán San Luis Sports
Tobacco Plantation Alejandro Robaina
Guanahacabibes Peninsula National Park
Viñales National Park
Vinales
Prehistory Wall
Los Acuáticos
Indian Cave (Cueva del Indio)
St. Michael's Cave (Cueva de San Miguel)
Saint Thomas Great Cave
San Diego de los Baños
La Güira Park

Beaches:
Maria la Gorda Beach
Cayo Jutías
Cayo Levisa

Museums:
Natural Science Museum Sandalio de Noda
Archaeological Museum Camping Hermanas
---
Tourist points
The most paradisiacal beaches of this province are in Cayo Jutías and Cayo Levisa. Although María la Gorda Beach, located at the west end of the island, has more than 50 diving spots. The months of May and August is when it is possible to see animals as unique as the Guanahacabibes turtles. The months from October to March are the best for ornithology. Regarding the city, the overabundance of colonial buildings stands out as an art scene. It also includes 2 interesting museums - the Sandalio de Noda Natural Science Museum and the Provincial Museum of History, and a recently renovated large theater, the José Jacinto Milanés Theater.
---
Gastronomy
It can be said that the basis of Cuban food is Spanish, African and Chinese cuisine as it provided many of the ingredients and the method of preparation. However, due to the difficulty in obtaining some of the ingredients of the typical Spanish dishes in Cuba, the Creoles gradually introduced new native elements of the country itself.
Some specialties of Cuban cuisine:

El Congrí: red beans, pork, pork rinds, bacon and rice.

Moros y Cristianos (Moors and Christians): rice with upholstered black beans.

Lechon (Piglet): Roast or fried pork.

Yuca con mojo: Cassava cooked in a sauce made with oil, garlic, salt, pepper and lemon.

Ajiaco: a kind of smoked and salted meat stew accompanied by vegetables, corn, green bananas, potatoes, etc.

Lobster enchilada (Lobster with chili): typical dish that only tourists eat.

Tostones: Crushed and fried pieces of green banana.

Tasajo a la cubana: Beef and stew, served with a lot of sauce.

Tamal en cazuela con mariscos (Tamale in casserole with seafood): Tamal stew and seafood with a very spicy sauce.

Ropa Vieja: vegetables with meat.
---
Weather
Summer is long, hot, oppressive, with precipitation and overcast; the winter is warm, muggy and almost cloudless. Throughout the year, the temperature generally ranges from 21 ° C to 32 ° C and is rarely below 18 ° C or above 33 ° C.
The best times of year to visit Pinar del Río and warm weather activities are from mid-January to mid-May and from late October to early January.
---
Security
Although crime levels are relatively low, theft and theft are reported. As such, travelers are advised to exercise caution in places of low movement and brightness, especially after dark.
It is reported that drug trafficking, drug use and possession are punishable under Cuban law, with imprisonment up to 30 years or the death penalty depending on the offense.
The main emergency telephones in Cuba are:

Police - 106 (Serves as Emergency Call)
Medical Emergency - 104
Firefighters - 105
Anti-Drugs - 103
Search and Rescue - 107
Revolutionary National Police Information - 18806
Diplomatic and Tourism Police - 7.202.84.19
Embassy - 7,204.01.49 / 7204.28.71
Consular Emergency - 52.80.44.54
---
Other tourist destinations in:

Cuba
---
Other world tourist destinations
---
City destinations and weekend getaways
---
Why to book with BOOK HOTEL ALGARVE
The best prices
Our partnerships with the world´s largest operators offer research on the best market prices.
More options
At Rotas Turisticos you can book the hotel, buy the air ticket, book the transfer from the airport to the hotel and vice versa, book the local excursions, rent the car, take travel insurance and consult the places to visit and where to go.
Holiday Tips & Destinations
Hundreds of holiday destinations with all the options that allow you to easily choose the destination that best suits your dream vacation.
---
---