Pictures of: Victoria - Canada
Hotels and other Accommodation
World Nomads
The Travel Insurance with the largest coverage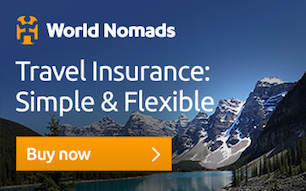 ---
Victoria
Victoria (Victoria) is the capital of the province of British Columbia in Canada. It is located on the southern tip of Vancouver Island. It was given the nickname "garden city" because of the Butchart Gardens, and other green spaces that fill the city.
---
Tourism
Victoria is a city without equal: its location on Vancouver Island, gives it a unique atmosphere but puts it very close to metropolises like Seattle or Vancouver. Here are some top sights in Victoria:

Royal British Columbia Museum: This wonderful museum fascinates, inspires and enchants its visitors. Every year, the museum welcomes millions of visitors who are interested in learning more about the history of British Columbia.
British Columbia Parliament: The imposing building situated in the heart of the city is worth a visit. You can take part in one of the free guided tours throughout the year.
Butchart Gardens: one of Canada's most iconic symbolic venues on Vancouver Island, these century-old gardens have been extended to the present day. During the summer, enjoy one of the many concerts, and in winter, ice skating.
Beacon Hill Park: This magnificent park is the largest urban space in the city. You can relax in the beautifully maintained fields and gardens in the southern coastal region of Victoria or experience exotic species of plants and animals, as well as stunning views of the Strait of Juan de Fuca and Range Olympic Mountain. If you need more leisure activities, you can practice different sports like football and cricket.
Chinatown: Victoria has the oldest and most preserved Chinese neighborhood in Canada. It is located right in the center of the city. Visit this neighborhood and soon you will meet the Chinese customs and traditions in its shops and restaurants. You can live a great cultural experience and savor the famous Chinese seafood cuisine or buy a traditional Chinese handicraft.
Whale Watching: One of Victoria's greatest attractions is its wild nature. The trips to observe the marine fauna can be realized from the port, every day. The island of Vancouver has a large population of whales and gray bears, so you can venture around the island without a guide (caution is advised).
---
Gastronomy
We will begin by mentioning the "Quebec meat pie", a tart with a lightly spiced flavor, stuffed with ground meat (pork, beef, or veal), and accompanied by a hot sauce, usually prepared for Christmas holidays and cold months. Another popular dish is "Montreal smoked meat", made with salty kosher meat seasoned with pepper, coriander, and sugar. The meat is marinated for more than a week and then it is smoked and served in a sandwich with mustard. You can also enjoy "Ginger beef", a Canadian version of the Chinese dish, that consists of deep fried strips of beef coated in a dark sweet sauce based on vinegar and sugar and served with julienned carrots and onions.

For dessert, you can try the famous Canadian "Oreilles de crisse", consisting of deep-fried smoked pork jowls topped with maple syrup. "Scones" are very popular, they are small quick breads made of wheat flour, butter, and yeast.

An icon restaurant in Victoria offering traditional Canadian dishes since 1949 is located within Strathcona Hotel in downtown. Sam's Deli is another option preferred by local people to enjoy regional cuisine and seafood.
---
Weather 
Located in a sub-Mediterranean area, Victoria, British Columbia has the mildest climate in Canada. Victoria receives an average of 2,183 hours of sunshine a year, with flowers in bloom year-round and an eight-month season with no frost.

Spring is mild and can arrive as early as February. In March, cherry blossoms flood the city streets. Mostly sunny, with a temperature of 18-32 degrees Celsius (65 to 90 degrees Fahrenheit). Victoria has a very low humidity rate and a nearly constant breeze, preventing the summer days from getting hot and even the nights being cool.

Although winters are mild and rarely include snow, it is recommended to wear warmer clothing between November and March.
---
Other tourist destinations in:

Canada
---
Other world tourist destinations
---
City destinations and weekend getaways
---
Why to book with BOOK HOTEL ALGARVE
The best prices
Our partnerships with the world´s largest operators offer research on the best market prices.
More options
At Rotas Turisticos you can book the hotel, buy the air ticket, book the transfer from the airport to the hotel and vice versa, book the local excursions, rent the car, take travel insurance and consult the places to visit and where to go.
Holiday Tips & Destinations
Hundreds of holiday destinations with all the options that allow you to easily choose the destination that best suits your dream vacation.
---
---