Pictures of: Maio Island, Cape Verde
Hotels and other Accommodation
World Nomads
The Travel Insurance with the largest coverage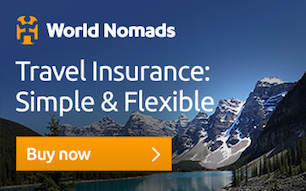 ---
Maio Island
Maio Island is the easternmost of the Leeward Islands of Cape Verde, being one of the flatest and oldest in the archipelago.
Maio Island is located south of the Boavista Islands and east of Santiago. The island is known for its white sandy beaches and large forest, which is unusual for Cape Verde.
The island has some surprises such as the extensive natural saline between the aerodrome and the main town, Porto Inglês village, in the southwest. The locality of Barreiro, for the picturesque colors of their home, is worth visiting. The very humid northeast is more fertile, with vegetable fields, which in rainy times supply the capital; but its inhabitants are mainly engaged in fishing and cattle raising.
---
Tourism
Flat and white sand, crystal clear waters and inviting temperature, are the delights of lovers of beach tourism. There are beaches all over the island highlighting Ponta Preta, the favorite, Real Beach, Pau Seco and Porto Cais.
Its rich marine fauna makes it suitable for deep diving and fishing.
May has in its deserted beaches a great attraction being reference the calm sea of ​​the Bay of Calheta in the sea products and tranquility, the attractions that embody some projects of tourist exploration and already reveal the true vocation of the island to offer rest total.
In summer there are some turtles on the beaches of May and there are some interesting birds on the island, in particular rare sea birds in the north of the island.
Despite its seclusion May is a beautiful island to visit and the perfect place to enjoy long uninterrupted walks along the deserted and saline beaches.
---
Gastronomy
The local gastronomic specialty is "Caldeirada de Peixe", served with grouper and lobster.
In Cape Verdean cuisine, we highlight the May cheese, which is a pure goat cheese, which is still appreciated today for its peculiar flavor, compared to goat cheese from Boavista, S. Antão or Fogo.
It is served for breakfast as a protein source, in dessert, in slices, accompanied with papaya jam, marmalade or guava, or in the form of cheese pudding, a specialty of Cape Verdean cuisine.
---
Weather
Being one of the Leeward Islands of Cape Verde, Ilha do Maio has summers that sometimes become quite hot.
---
Other tourist destinations in:

Cape Verde
---
Other world tourist destinations
---
City destinations and weekend getaways
---
Why to book with BOOK HOTEL ALGARVE
The best prices
Our partnerships with the world´s largest operators offer research on the best market prices.
More options
At Rotas Turisticos you can book the hotel, buy the air ticket, book the transfer from the airport to the hotel and vice versa, book the local excursions, rent the car, take travel insurance and consult the places to visit and where to go.
Holiday Tips & Destinations
Hundreds of holiday destinations with all the options that allow you to easily choose the destination that best suits your dream vacation.
---
---