Pictures of: Bratislava, Slovakia
Hotels and other Accommodation
World Nomads
The Travel Insurance with the largest coverage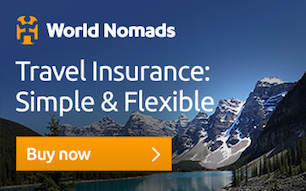 ---
Weather
Summer is warm; Winter is very cold, dry and with strong winds. Throughout the year, the weather is partly cloudy. Throughout the year, the temperature generally ranges from -3 ° C to 27 ° C and is rarely below -10 ° C or above 33 ° C.
---
Security
Security conditions are reasonable. In large urban centers there is a small crime. There have been thefts of vehicles with foreign registration. In tourist towns, large cities and on public transport, small thefts can occur, and it is not advisable to walk with valuable objects and with a lot of money. If you are traveling by car, it is suggested to leave it in the car parks.

Skiing and tourism (mountaineering): If you want to ski or go hiking in the Slovak mountains, you should be aware that if you have problems and call the Slovak Mountain and Security Service, you will need to cover all costs. Before traveling, it is advisable to check if you have insurance that covers similar situations.

Local laws and customs: If you travel to Slovakia, you will be subject to some laws and rules. People who violate Slovak laws may be detained or penalized. It should be noted that in Slovakia there is a law on night silence between 10 am and 6 am.

During your stay, you should always carry your ID in a proper and protected place. If you are traveling with two documents (eg citizen card and passport), it is advisable to keep them separately in case one of them is lost.

It is prohibited to take photographs of military objectives or establishments that have security restrictions.
---
When to go
The best time of year to visit Bratislava and warm weather activities is from early June to mid-September.
---
Tourist points
The dominant triangle - Bratislava Castle, the UFO tower and St. Martin's Cathedral - offers a combination of spectacular panoramic views of the city, wonderful culinary experiences, and reminders of the city's rich coronation history. Follow in the footsteps of eleven Austro-Hungarian emperors and seven royal wives who were crowned here in Bratislava. If you are interested in contemporary culture, be sure to visit the Danubian Museum of Modern Art uniquely situated on the Danube.
The new part of the city consists of a mix of modern and communist buildings, but there are some interesting points to see before entering the gates of the old city: Santa Isabel's Blue Church, the UFO tower, the old tower chamber, Slavin War Memorial, SLOVAK RADIO - The Inverted Pyramid, The Old Town, Trinity Church (18th Century) - Zupne Namestie Square, Clarissine Church (14th Century) - Beautiful Stone Church, St. Martin's Cathedral (15th Century) ) - Bratislava's largest church, Capuchin Church (18th century) - the most picturesque church, especially seen with the castle in the background, the Grassalkovich Palace, the National Theater, among many more must-see attractions!
---
How to get
Getting to Bratislava is extremely easy. You can take a flight from many major European cities or a bus from nearby cities such as Prague or Budapest, however, the easiest way to get there is to travel from Vienna. Bratislava is located just 70 km (45 miles) from the famous Austrian capital and only takes about 1 hour by car between these two cities.
---
Presentation
Bratislava, is a city and is the capital of Slovakia, is situated along the Danube river, on the border with Austria and Hungary.
A modern city on the Danube where secular history blends with an exciting gift. It is not just Bratislava's accessibility and proximity to other capitals that attracts visitors to Slovakia's capital. If you are looking for a city break full of culture, exceptional cuisine, unique experiences and unique atmosphere, Bratislava is the place for you.
Bratislava is not just a destination of culture and history. The city's forests and parks are within walking distance of the center itself. Along the Danube bank is the oldest public park in central Europe, Sad Janka Kráľa. Bratislava has been ranked as the third greenest city in the world. Come recharge your energy in the heart of Europe.
---
Other tourist destinations in:

Slovakia
---
Other world tourist destinations
---
City destinations and weekend getaways
---
Why to book with BOOK HOTEL ALGARVE
The best prices
Our partnerships with the world´s largest operators offer research on the best market prices.
More options
At Rotas Turisticos you can book the hotel, buy the air ticket, book the transfer from the airport to the hotel and vice versa, book the local excursions, rent the car, take travel insurance and consult the places to visit and where to go.
Holiday Tips & Destinations
Hundreds of holiday destinations with all the options that allow you to easily choose the destination that best suits your dream vacation.
---
---