Hotels and other Accommodation
World Nomads
The Travel Insurance with the largest coverage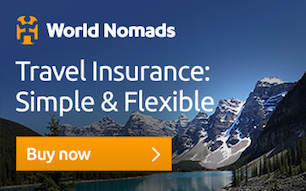 ---
Calabria
Calabria is a region of southern Italy that occupies the "finger" of the Italian peninsula south of Naples. It has 15,079 km ² and its capital is Catanzaro. It has boundaries to the north with Basilicata, to the west with the Tyrrhenian Sea, to the east with the Ionian Sea. Calabria is separated from Sicily by the Strait of Messina.
---
Tourism
Calabria, generally considered a coastal region of the country, is in fact a long peninsula, with about 800 kilometers of coastline. Capo Vaticano is situated on the south coast of Italian Calabria, not far from Tropea.
During your trip in Italy you will find numerous opportunities to rest and experience the true spirit of Calabria. Here are some of the main sights of the region that are:

Tropea:
The best known town in the surrounding area is only 30 minutes on foot or 5 minutes by train from Santa Domenica di Racadi and is known for its rich history, modern sea port and rustic houses built on the cliff. Tropea is situated about 40m above sea level and the white sandy beaches and crystal clear waters.

Mountains La Sila:
These mountains shelter beautiful forests, bays and romantic cliffs.

Vibo Valentia:
This fascinating little village boasts a Norman castle, restored by Frederick II, as well as ruins of an ancient Greek settlement of Hipponion.

Beaches:
Capo Vaticano is famous for its beautiful beaches with crystal clear Mediterranean waters, natural scenery and history.
---
Gastronomy
Want to enjoy true Italian cuisine? Undoubtedly, Calabria is the right place. Here you will have the opportunity to try different types of fish from the region, such as swordfish (roasted or fried, with typical tomato sauce). Other gastronomic possibilities are the roasted vegetables, the anho, the fish soups and the famous "Nduja" (a paste of salami very spicy). Santa Domenica di Racadi also has many bars where you can try appetizers and the famous sweet "Pasticcini".
---
Climate
Along the coastlines, the climate is Mediterranean with average temperatures of 8 ° C (46 ° F) in the winter months and average temperatures of 30 ° C (86 ° F) in the summer months. Along the Apennines and in the inland areas, the climate is mountainous (continental) with cold, snowy winters and warm, dry summers with occasional thunderstorms.
---
Other tourist destinations in:

Italy
---
Other world tourist destinations
---
City destinations and weekend getaways
---
Why to book with BOOK HOTEL ALGARVE
The best prices
Our partnerships with the world´s largest operators offer research on the best market prices.
More options
At Rotas Turisticos you can book the hotel, buy the air ticket, book the transfer from the airport to the hotel and vice versa, book the local excursions, rent the car, take travel insurance and consult the places to visit and where to go.
Holiday Tips & Destinations
Hundreds of holiday destinations with all the options that allow you to easily choose the destination that best suits your dream vacation.
---
---