Hotels and other Accommodation
World Nomads
The Travel Insurance with the largest coverage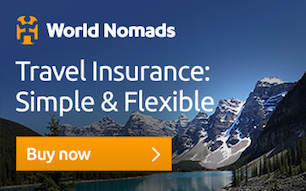 ---
Amsterdam
Amsterdam is the capital and largest city of the Netherlands, situated in the province of North Holland. Its name is derived from a dam on the Amstel river, the river where the city is located. The city is known for its historic harbor, its internationally renowned museums, its red light district, its liberal coffeeshops, and its numerous canals that led Amsterdam to be called the city. Venice of the north.
---
Tourism
Amsterdam is one of the most extraordinary small cities in the world. From its canals to world-renowned museums and historical attractions, Amsterdam is one of Europe's most romantic and charming cities.
Amsterdam is also a tolerant and diverse city. It has all the advantages of a big city: culture, nightlife, world-renowned restaurants, good transportation - but it is quiet, and largely thanks to its canals, and reduced road traffic. In Amsterdam your destination is never too far away, however, take a bike with you for an unforgettable experience.
Museums are the main tourist attractions in Amsterdam. Everyone knows the Rijksmuseum, Van Gogh Museum and Stedelijk Museum, but there is much more. Amsterdam has over fifty museums that attract millions of visitors a year. Coffeeshops in the Netherlands are allowed to sell small amounts of cannabis and are severely regulated and subject to the payment of due tax. In addition, coffeeshops cannot sell to anyone under 18, nor can they sell more than 5g to any customer. Heavy drugs are strictly prohibited.
---
Gastronomy
Food is not the forte of the Dutch. There are not many typical Dutch dishes or restaurants, but good versions of cuisine from around the world abound.
Italian, Vietnamese, Mexican, Greek, and even Brazilian and Argentine restaurants are scattered around Dam, Rembrandt and Leidseplei squares.
But to taste something traditional, one option is to taste the apple pie with cream in a cafe by one of the canals, or to bet on the salty ones that are sold in small drawers.
The stroopwafels or cookies in syrup, buttered cookies stuffed with a caramel syrup. It is a very typical sweet that is found anywhere in Amsterdam.
Very sweet, but can also be eaten stuffed with salty ingredients, we find Pannekoeken, a Dutch national crepe, with greater consistency and weight than its French version.
---
Weather
Amsterdam has a moderate climate due to the strong influence of the western Atlantic Ocean and the winds coming from it. Winters are usually cold but not extreme, although sub-zero temperatures are very common. It usually snows a few days a year. Summers are hot with temperatures around 25 ° C, but not too hot, except for some heat wave. It is an extremely humid climate. Although the city suffers a lot from the rain, it receives no more than 760 mm of precipitation per year and is almost always moderate rainfall.
---
Other tourist destinations in:

Netherlands
---
Other world tourist destinations
---
City destinations and weekend getaways
---
Why to book with BOOK HOTEL ALGARVE
The best prices
Our partnerships with the world´s largest operators offer research on the best market prices.
More options
At Rotas Turisticos you can book the hotel, buy the air ticket, book the transfer from the airport to the hotel and vice versa, book the local excursions, rent the car, take travel insurance and consult the places to visit and where to go.
Holiday Tips & Destinations
Hundreds of holiday destinations with all the options that allow you to easily choose the destination that best suits your dream vacation.
---
---