Hotels and other Accommodation
World Nomads
The Travel Insurance with the largest coverage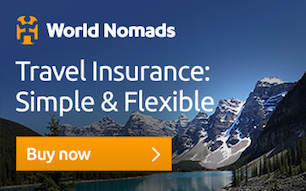 ---
Jamaica
Jamaica is an island country located in the Caribbean Sea, which comprises the third largest island of the Greater Antilles. The island, 10,990 square kilometers (4,240 sq mi) in the area, is about 145 km (90 km) south of Cuba, and 191 km (119 miles) west of Hispaniola, the island that contains the nation states of Haiti and the Dominican Republic. Jamaica is the fifth largest island country in the Caribbean.
The indigenous peoples, the Taíno, called Xaymaca in arawak, that is, the "land of wood and water" or the "Land of Sources".
---
Official language
English
---
Currency
Jamaican dollar
---
Documentation
The documentation required to travel to Jamaica varies by country of origin.
For citizens of the European Union, and some others, just have a valid passport or photo ID.
If you are from a country other than those listed above, the maximum stay in Jamaica is 90 days.
There are countries whose citizens are required to have a valid tourist visa to enter Jamaica.
Citizens of these countries may also travel to Jamaica if they have a residence permit or a long-stay visa issued by another EU country.
All citizens of all countries must be in possession of documents justifying the purpose and conditions of their stay, as well as sufficient financial resources for their stay throughout the period they intend to remain in Jamaica.
The documents that are needed to present vary according to the reason for the trip.
Taking into account the various conditions necessary for entry into Jamaica, it is suggested that you contact the Jamaican Embassy or Consulate in the visitor's country of residence to verify these requirements before you begin your journey.
---
Tourism
The Coronation Market in Kingston, the mother of all the confusing markets on the planet, is the perfect place to get some souvenirs from the local culture. For those who venture into Kingston, the options range from historic squares and monuments to some beaches, such as the islet of Lime Cay, a 15-minute boat ride from the capital. Be sure to visit the Bob Marley reggae singer's museum, which was made inside the artist's studio, the country's greatest idol.
In Montego Bay, or MoBay, north of the island, take some time to get to know Cockpit Country. The place is so incredible that it houses waterfalls, caves and a large stone grove enriched by native fauna and flora. Here are some of the country's largest and best all-inclusive resorts, as well as a bustling harbor that hosts cruises to other Caribbean islands. In Negril, the music infects the tourists, who begin to enter the rhythm without realizing it. The city is lively and its beaches are enchanting. From Bloody Bay, white sandy beaches and clear waters, to Cousin's Cove, the visitor will have a very enjoyable and fun experience.
Another must-see attraction is the city of Ocho Rios and its beautiful natural riches. Discovery Bay, Dunn River waterfalls and Dolphin Cove are great local attractions. For reggae lovers, it's worth taking the time to go to Nine Miles, where Bob Marley was born and who is just two hours from Ocho Rios.
---
Gastronomy
Jamaican cuisine is a mix of African and English cuisine dominating the intense flavor of the variety of seasonings used in cooking. The basis of Jamaican cuisine is very healthy with the use of fish, poultry, rice, vegetables, fruits and spices.
Typical dishes: Pork with Jamaica pepper, green papaya chutney (pieces of green papaya marinated in tamarind juice, vinegar and peppers), rabbit with rum, Jamaican tortilla (made from eggs, chard, carrots, celery, potatoes and tomatoes ), "summary" (dish prepared with different types of fish and vegetables cooked with coconut milk, peppers and spices). As an accompaniment to the dishes, we serve the "bammy", round bread made with cassava.
What most characterizes Jamaican cuisine is the wide variety of spices, such as ginger and curries. Allspice is known throughout the world for the spicy taste and strong aroma.
Typical island drinks have an intense flavor, such as Jamaican rum and coffee liqueur, as well as fruit juices. Another very famous rum is Appleton, one of the best brands of aged rum.
---
Weather
The climate is tropical, having a dry season from January to May and a rainy season from June to December.
The average temperature throughout the year is between 23 and 30ºC.
---
Safety
Jamaica has a high crime rate, especially in the city of Kingston and in some areas of Montego Bay. Violent crime, which includes a high homicide rate, tends to occur in certain neighborhoods of the capital, such as West Kingston or Spanish Town. In tourist areas, there have been robberies and robberies to visitors, and it is strongly recommended that preventive measures be taken, such as:
- Avoid isolated areas, including beaches;
- Avoid walking alone at night;
- Do not carry large amounts of money and not display jewelry or other valuables;
- Maintain a discreet attitude in the use of automatic teller machines, avoiding it in poorly lit or isolated areas;
- Save valuables and travel documents in safes, whenever possible;
- Keep the bedroom doors always locked;
- Use only taxis duly registered and identified;
- Adopt responsible behavior, respecting local laws and customs;
- In case you are faced with an attempted theft, do not offer resistance.
---
Health care
Vaccines are not required upon entry into the country unless the traveler comes from a zone where yellow fever is endemic.
The most comprehensive medical services are located in Kingston and Montego Bay, the most basic of which is in other locations throughout the country. Medical treatments usually have high costs. Very serious or specific cases may require evacuation to another country, therefore it is recommended to take out travel insurance to cover this situation.
Pharmacies have the most common medicines, but visitors are advised to keep track of essential medicines for their specific needs. It is recommended that precautions are taken against mosquito bites, such as the use of repellent products, and that a high sun protection factor is applied.
---
Telecommunications and Electricity
Mobile Phones

The use of mobile devices can be used if roaming is enabled, however, attention to very high roaming charges.

Internet
The Country is well served by internet services, there are several cybers-cafes with high-speed connections.
In case you have a laptop or notebook, there are numerous cafes that offer the free wi-fi connection.

Electricity
The electricity is 110 Volt 50 Hz and with plugs for two-pin plugs.
It is advisable to have a kit of adapters for the sockets and current converter for 220V 50Hz.
---
Other tourist destinations in:

Jamaica
---
Other world tourist destinations
---
City destinations and weekend getaways
---
Why to book with BOOK HOTEL ALGARVE
The best prices
Our partnerships with the world´s largest operators offer research on the best market prices.
More options
At Rotas Turisticos you can book the hotel, buy the air ticket, book the transfer from the airport to the hotel and vice versa, book the local excursions, rent the car, take travel insurance and consult the places to visit and where to go.
Holiday Tips & Destinations
Hundreds of holiday destinations with all the options that allow you to easily choose the destination that best suits your dream vacation.
---
---